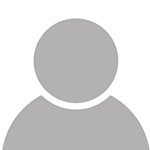 Kerry Carter
Coach Kerry is currently an Assistant Coach at Citrus College Men's Basketball team in Glendora. Along with coaching at Citrus, he is a youth coach, specializing in player development. Coach Kerry is a certified personal trainer and has extensive knowledge in body mechanics, strength and conditioning.

As a player, Coach Kerry attended West Covina High School where he earned Second Team All-San Antonio League as a junior. As a senior he earned First Team All-San Antonio League and First Team All San Gabriel Valley. He played three seasons at Citrus College and as a sophomore he lead the team in scoring and earned First Team All-Western State Conference South Division. Coach Kerry also played at Saint Mary's College where he earned First Team All West Coast Conference and All Academic Honors. After Saint Mary's, Coach Kerry played professional ball in Spain, Germany, Italy and Israel. He is also a crowd favorite at the prestigious Drew League in Los Angeles.

Coach Kerry also coaches the high school teams at the We-R1 basketball program.