The 2019 Spring League will begin on Sunday, April 7th and end on July 7th (subject to change). The online schedules will become available no later than March 31st.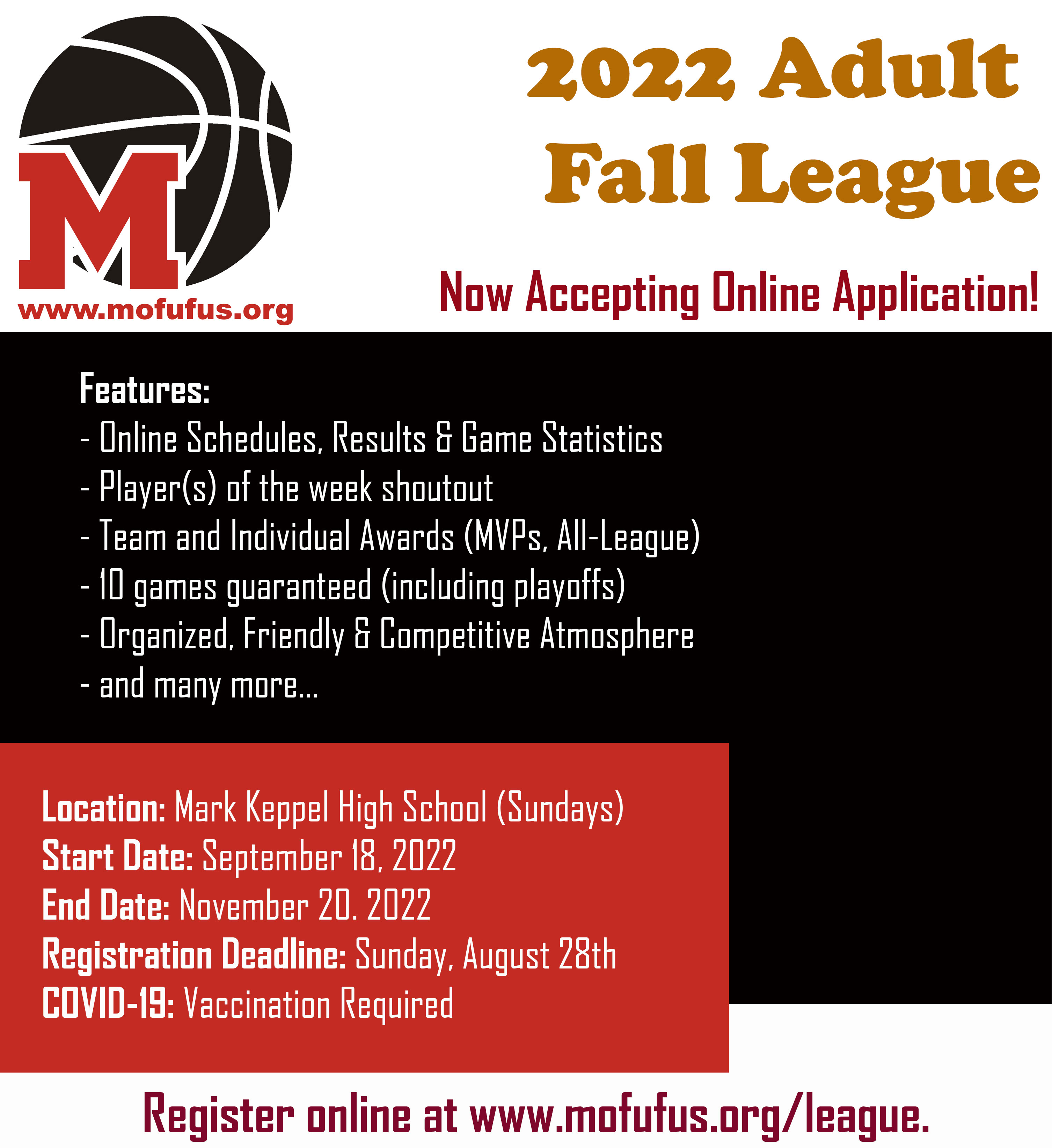 IMPORTANT NOTES:
NO SMOKING, ALCOHOL AND VANDALISM ON SCHOOL FACILITIES (THIS INCLUDES THE PARKING LOTS)!
FOOD & DRINKS ARE PROHIBITED AT ALL GYMS. ONLY WATER ALLOWED.

PARKING RESTRICTIONS AT MKHS: NO PARKING IN THE RED ZONE! CITATIONS WILL BE ISSUED BY THE LOCAL LAW ENFORCEMENTS.


For scorekeeping and stats inquiries please email to scorekeeping@mofufus.org
For game scheduling and request please email to scheduling@mofufus.org
All other inquiries please email to info@mofufus.org