YOUTH LEAGUE
Full development youth league is in the works for Winter 2023! Please check back for further details.

SKILLS TRAINING
Fundraising event to support the Mark Keppel High School Boys Basketball Program for their upcoming season.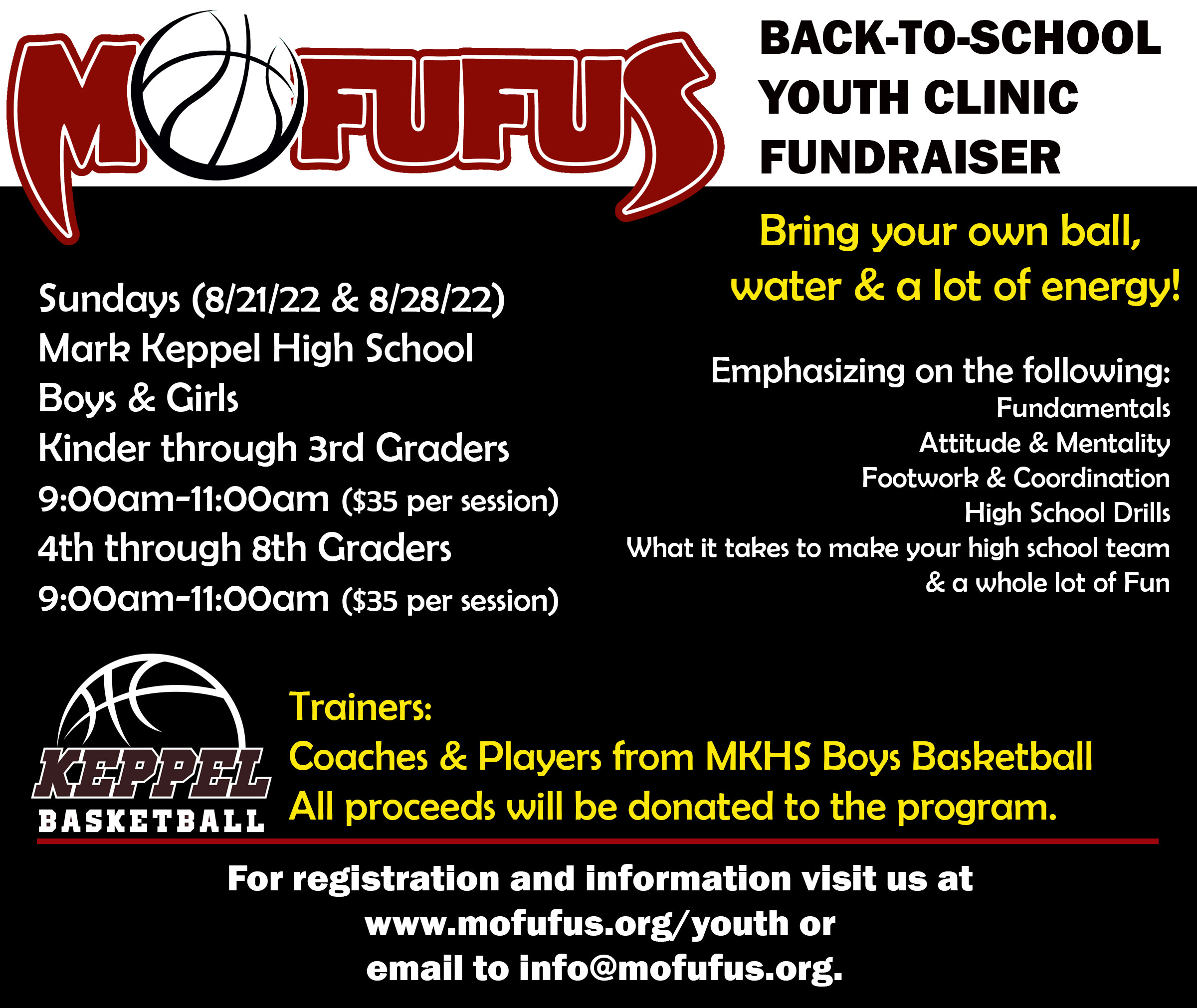 Online registration is required for all sessions (no drop-ins accepted). Register Here!



IMPORTANT NOTES:
NO SMOKING, ALCOHOL AND VANDALISM ON SCHOOL FACILITIES (THIS INCLUDES THE PARKING LOTS)!
FOOD & DRINKS ARE PROHIBITED AT ALL GYMS. ONLY WATER ALLOWED.

PARKING RESTRICTIONS AT MKHS: NO PARKING IN THE RED ZONE! CITATIONS WILL BE ISSUED BY THE LOCAL LAW ENFORCEMENTS.


For scorekeeping and stats inquiries please email to scorekeeping@mofufus.org
For game scheduling and request please email to scheduling@mofufus.org
All other inquiries please email to info@mofufus.org