YOUTH LEAGUE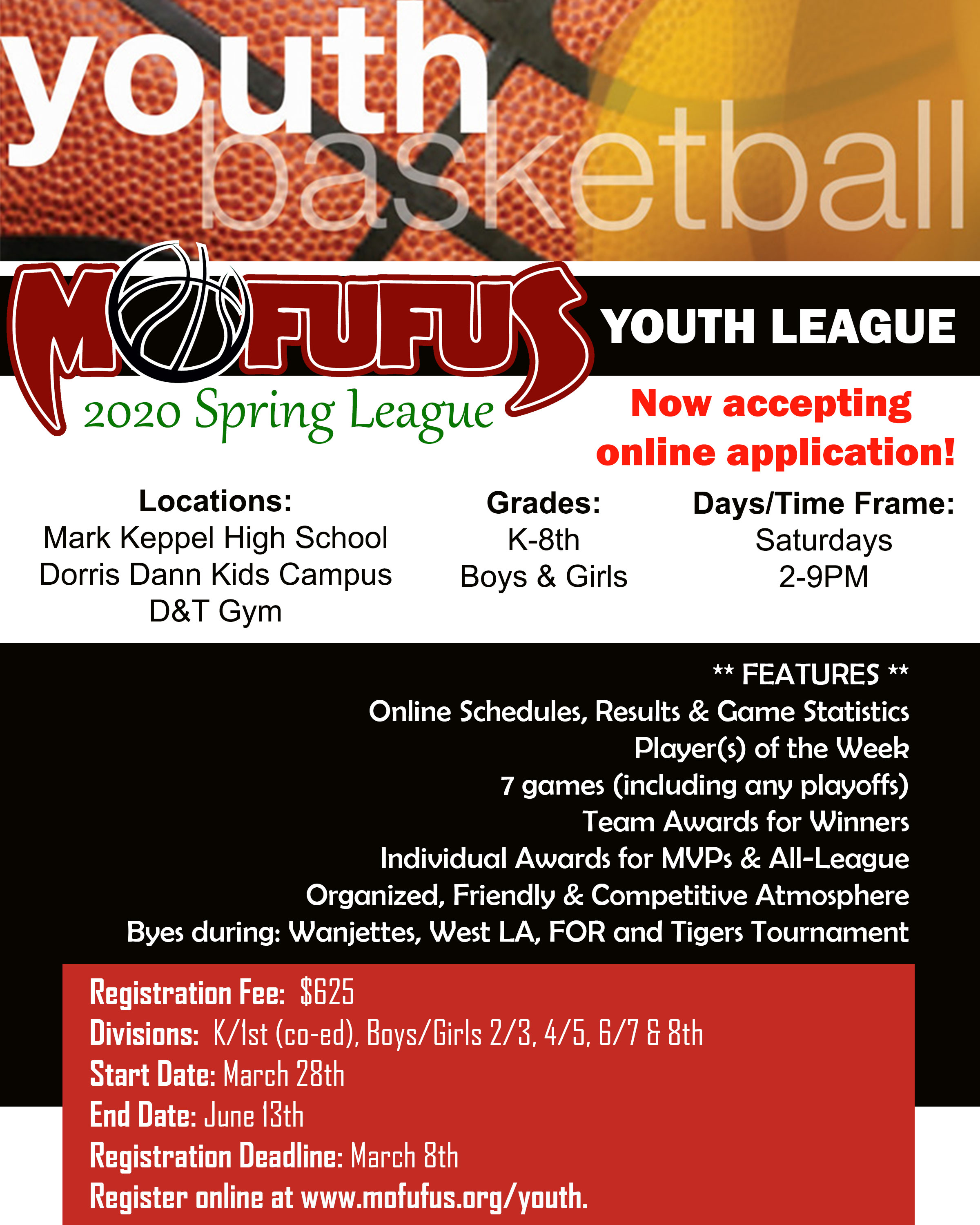 Team Registration: A manager's account is required to register a team in the youth league. Click here to register.


SKILLS TRAINING
2020 Winter Sunday & Wednesday Skills Clinic registration is now available.

We provide skills training for all ages. For more information please click here.



IMPORTANT NOTES:
NO SMOKING, ALCOHOL AND VANDALISM ON SCHOOL FACILITIES (THIS INCLUDES THE PARKING LOTS)!
FOOD & DRINKS ARE PROHIBITED AT ALL GYMS. ONLY WATER ALLOWED.

PARKING RESTRICTIONS AT MKHS: NO PARKING IN THE RED ZONE! CITATIONS WILL BE ISSUED BY THE LOCAL LAW ENFORCEMENTS.


For scorekeeping and stats inquiries please email to scorekeeping@mofufus.org
For game scheduling and request please email to scheduling@mofufus.org
All other inquiries please email to info@mofufus.org