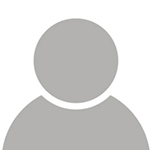 Amanda Delgado
Coach Amanda finished her third year as the Director of Operations for the UC Irvine women's basketball team in 2018-19. She came to UCI from New Mexico State where she was the Director of Player Development (2015-16).

As a player, Coach Amanda was a four-year letterwinner at the University of Oregon from 2011-15, 2 years of being a team captain, finishing her Duck career with 452 points, 131 rebounds, 63 assists and 40 steals. While at Oregon, she played three years under Paul Westhead, an NBA and WNBA Champion and 1 year under Final four Coach, Kelly Graves. She earned 3 times all academic team.

Coach Amanda, a native of Las Vegas, Nev., graduated from Oregon in 2015 with a bachelor's degree in digital arts. She was the Nevada Gatorade State player of the year before entering her freshman year at the University of Oregon. She was a 4 times all Conference, 3 times MVP and 2 times All State member.