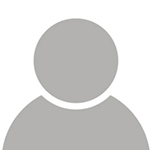 Dr. Vi Ly
As a player, Coach Vi was a 2-year Varsity player at Mark Keppel High School where he earned Second Team All Almont League his senior year. He played for the widely known Alpine Striders, the winningest team in the Chinese American basketball community. His team participated in local (Tigers, F.O.R., L.V.I., etc) and international tournaments that included the North American Chinese Basketball Association Invitational Tournament, International friendly games in Taiwan, Hong Kong, Japan, and Australia.

Coach Vi's passion for basketball carried over into his career where he is currently a Doctor of Chiropractic with an emphasis on sports medicine, nutritional supplementation and optimal sports performance. Coach Vi has been able to help numerous players get back to their sport with a least amount of time missed after their sports injuries with his unique approach of his technique and nutritional supplementation.

While attending college and Chiropractic professional school, Coach Vi worked at Alpine Park for the City of Los Angeles Parks & Recreation as a Recreation Assistant for over 10 years. During that time, Coach Vi also served as Camp Director where he created and planned activities for the Summer, Winter and Spring Day Camps. As a Recreational Assistant, Coach Vi worked on the afterschool program and the youth basketball program from the peewee league all the way up to the major/minor leagues.