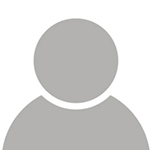 Emily Chan
Coach Emily is the Assistant Coach for the Los Angeles Valley College Women's Basketball program. She is responsible for media relations and guard development. She is also a Los Angeles Valley College alum and graduated from Mark Keppel High School in 2015 where she competed two years at the varsity level. During her senior year, her team competed in the CIF Division II level, winning the Almont League, Southern Regional Championship and runner-up in State Championship. Coach Emily earned First Team All Almont League.

In 2016-2017, Coach Emily helped the Los Angeles Valley College Monarchs to the Western State Conference Champions. She earned CCCAA Western State Conference First Team All-Conference, Arthur Ashe Jr. Sports Scholar Award, and Academic All State with a 3.92 GPA. She graduated from Los Angeles Valley College in 2017 with her AA degree in Social and Behavioral Sciences.

In 2017, Coach Emily was part of the California State University of Fullerton Women's Basketball team and earned the Commissioner's Honor Roll for highest honors in the Big West Conference. She is currently majoring in Photography, was a part of the Pasadena Bruins Organization and coached a Tigers Youth Organization youth team for a few years.