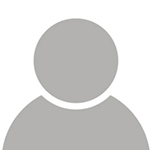 Kenny Phan (Director)
Coach Kenny has been the league director for the adult league for over 15 years and has many years of experience in coordinating and organizing leagues, tournaments, clinics and basketball events. He is also a part of the Asian Basketball Championships of North America (ABCNA) Tournament committee. He used to coach his daughter's team for the Pasadena Bruins and son's team for the Monterey Park Mustangs. He is now currently coaching the Mofufus girl's 6th grade team and is the director and trainer for the Mofufus youth skills clinic.

As a player, Coach Kenny was a three years Varsity player at Mark Keppel High School and graduated in 1995. He earned Second Team All Almont League as a sophomore and missed most of his junior year due to a fractured wrist. As a senior he earned First Team All Almont League, First Team All San Gabriel Valley and Second Team All-CIF Division I. He passed on the opportunity to play for the East Los Angeles College Men's Basketball team to pursue his college education at Cal Poly Pomona, majoring in Computer Information Systems.

He was a part of the Alpine Striders, a renowned basketball team among the local Chinese American communities. His team captured 6 out of 9 national championships at the annual North American Chinese Basketball Association Invitational Tournament from the mid 90s to the early 2000s and took part on numerous international travels to compete against various countries/teams (Taiwan Jr. National Team, Hong Kong National Team, Australia Semi-Pro Team, etc.).

Coach Kenny also has numerous years of experience with the youth where he used to work for the City of Los Angeles Parks & Recreation for over 5 years assisting with the afterschool and youth sports programs. He is now currently working for the County of Los Angeles Department of Children & Family Services as a systems analyst.